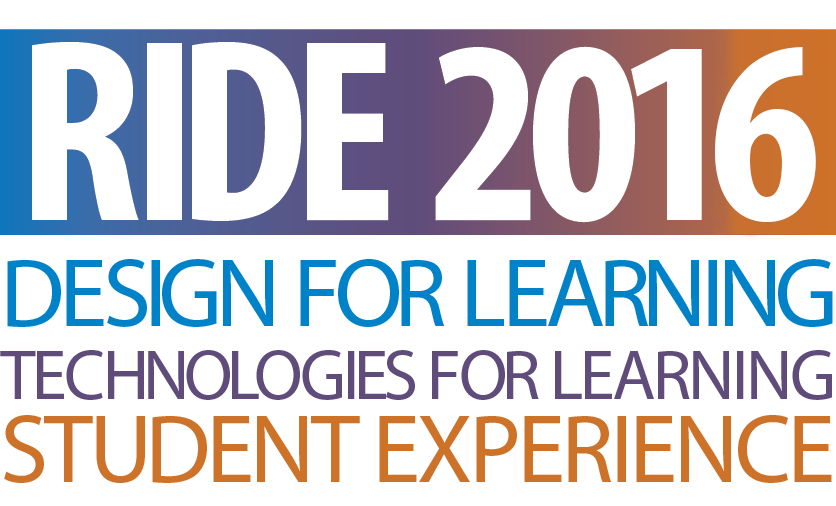 As the co-chair and organiser I am really pleased to see how the programme for the RIDE conference has come together this year. It promises to be an exciting day and one for celebration as the Centre for Distance Education celebrates the tenth incarnation of the annual conference. We have two excellent keynote speakers lined up for the day:
Prof. Dr Ilona Buchem - Beuth University of Applied Sciences, Berlin, Germany.
Prof. Hugh Davis - Director of Institute for Learning Innovation and Development, University of Southampton, UK.
The programme also features seminars, workshops and showcases around three themes: design for learning, technologies for learning and enhancing the student experience. These will incorporate presentations include the Open Science Laboratory project at the Open University, latest developments in assessment and feedback, digital badging, and a strong focus on MOOCs that will reflect on the state of play and also looking into the future how we might evaluate them. Everything kicks off at 9:30am on Friday 11 March at Senate House, University of London. And the latest version of the conference programme is available for download and viewing here: RIDE2016_short_programme_FINAL (pdf, 2Mb).